A few months back I received an OCDAY 25-600mW 5.8G 48CH 2S-6S FPV Video Audio Transmitter, by mistake. Since I am not using it, and
everyone else is trying to encourage you to spend your hard earned dollars this time of year, I figured I'd give it away.
See details below. It's Steezy!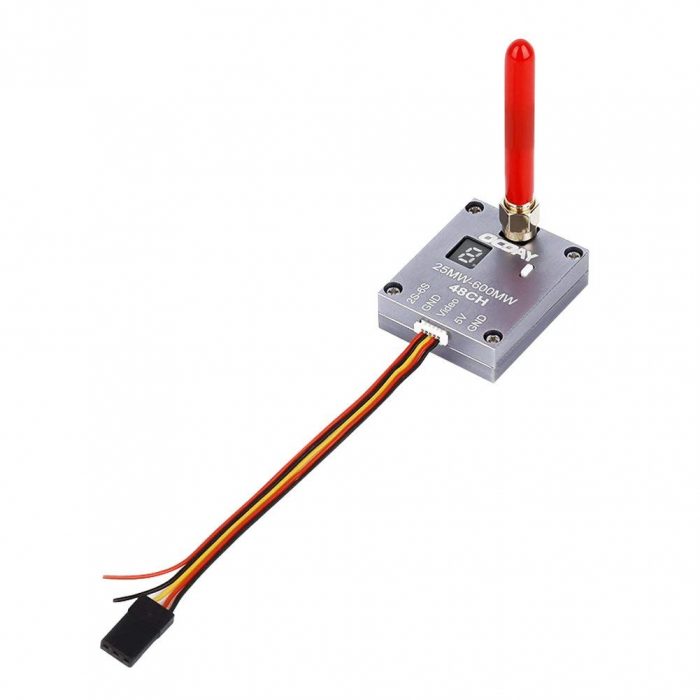 Amazon link to product info. Buying items through pink links helps support LOoG!I am trying to grow the LOoG website, and publish better, more technical, and more thorough content.
Ideas for future posts:
1: R/C Radio 433mhz HC-12 + STM32 processor
2: ESP32 Home Monitoring and Automation + Logging data to your own LAMP stack
3: Custom Endurance Quad Frame Design and Build
4: LED/EL Micro Drone Racing Gates (probably funky and Arduino controller… adds proximity sensors for good times?)
5: Bluetooth HC-05 Cat Collar Locator(for our dear leader Goose)
So leave a comment below, include a valid email to reach you, and let me know which interests you most from options 1 through 5 above. Or let me know what else you'd like to see me create and share in the IOT and hobbyist electronics space.
I'll pick a winner for the giveaway at random from the comments.
I'll cut off entries 10-15-2018. Hopefully I'll get a feel for content direction in the process. Multiple comments don't better your odds. Comments are manually approved. Don't fret if your comment doesn't show up instantly! Thanks